Conveyancing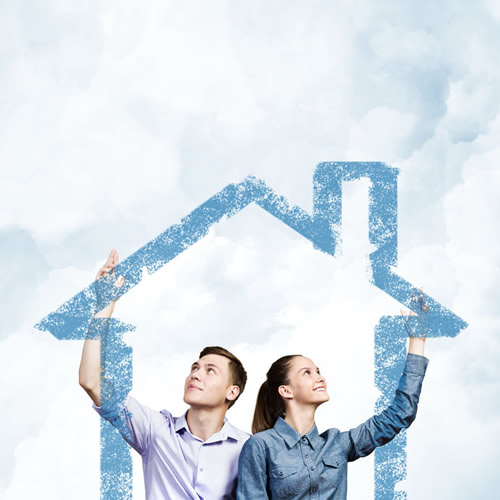 CONVEYANCING: RESIDENTIAL SALE
The main steps on a sale of your property will be:-
We will need to obtain your Title Deeds, and if at a Bank or Building Society you will need to advise us of their name, address and account number.

We will ask you to complete a Property Information/Enquiries form about the property itself and a Fixture/Fittings form about the contents included in the sale.

We will draft and submit a Sale Contract to your Purchaser's Solicitors together with the above-completed forms. Also at this stage we will disclose your title to them.

If your property is Leasehold you will need to advise us of the name/address of your Landlord, the amount and frequency of the rent and any maintenance fees charged.

If the Purchaser's Solicitors raise any enquiries that cannot be answered by reference to Deeds we will refer you.

Once the Purchaser's Solicitors are satisfied, and they have their mortgage offer, and they are ready on their own dependant sale, they will approve and return one part of the Contract which we send on to you to sign. In land transactions your signing does NOT make the Contract binding, contracts are only binding when formally exchanged with a duplicate signed by the Purchaser and a deposit is paid to us by them (usually 10% of the sale price which can be used on your purchase). Before exchange we will agree actual completion/moving dates, and tie this in with any dependant purchase you have. The Purchaser cannot move into your property until the balance monies are paid to us upon the completion date. Do NOT release any keys until then – except to your own selling Estate Agents. Up until exchange, neither party is bound and can withdraw without reason or cost or liability to the other party.

Upon exchange we will advise your selling Agents (if any) and they will send their commission account to us for approval. If you have a mortgage STOP paying any standing order, as we will obtain a Redemption Statement from your Lender calculated to the day of Completion. Do NOT cancel any house/contents insurance until the completion date – if with a Bank or Building Society this will be done automatically and any refund cheque will be sent to you.

We will send you a Transfer which you then have to sign and give back to us.

At completion you must deal with advising the Local Authority (Council Tax), Water, Electricity, Gas and Telephone and obtain final reading/payment.

At completion we receive the sale monies from which we pay off any mortgage, pay any Agents fees (if approved by you), deduct our professional charges and use the balance on any dependent purchase or account to you for any balance.

CONVEYANCING: RESIDENTIAL PURCHASE
The main steps on a purchase of your property will be:-
We will receive from the Vendor's (Seller's) Solicitors a draft Contract and the Property Title, which we will examine and check that it is in order. We should also receive replies to enquiries on the Property and the Fixtures/Fittings included in the sale.

We will need to make certain Searches against the property (Local Authority Search, Water Search, Mining Search, Commons Search, Land Charges and Land Registry Searches) and we will ask for an initial payment to cover these.

If you are purchasing with the aid of a Mortgage your Lender will send the offer to you and a copy or extract to ourselves. They will also instruct us separately and so please remember that we also owe them a separate duty of care and have to advise them of anything adverse to their lending. If the offer has an acceptance form you should complete and return this to the Lender if the offer is acceptable.

Once we have all these in hand we will report to you in detail upon the legal matters concerning the property. You should have a survey/damp-woodwork report on the property or if you are having a mortgage you may ask the Lender's Surveyor to also survey for you or the offer may require further surveys or reports.

We rely upon you to advise us of any matters or queries arising from your inspection of the Property – such as lack of clear boundaries, or gates into neighbours property, or service poles on the Property, or obstruction or difficulty of access to the property.

Once you are happy with all matters we will ask you to sign the Purchase Contract, though in land transactions your signing does NOT make the Contract binding until formally exchanged with a duplicate signed by the Vendor. Unless you have a dependant Sale from which we can use the Sale Deposit, we will usually ask you for a Deposit of 10% of the Purchase Price (though the Vendor may accept 5%) as the Lender does NOT advance any money until completion.

We will exchange Contracts when we have agreed a completion date – usually to tie in with any Sale you might have and upon exchange the Vendor and you are legally bound. Up until exchange neither party is bound and can withdraw without reason or cost or liability to the other party.

We draft the Purchase Conveyance/Transfer (Assignment) and upon approval you may need to sign the same.

We draft any Mortgage Deed, which you then sign, and we submit a Report to the Lender to obtain the advance monies. We owe the Lender a separate duty of care.

If you have a dependant Sale we will use those monies on the Purchase and ask you for any balance required, or we use the full advance monies if you have a mortgage – we require at least 5 working days to clear any cheques or you can have the Bank telegraph (CHAPS) the money direct to ours.

We carry out final searches and then we complete the purchase. Keys can only be released once we have been able to transmit funds to the Vendor's Solicitors, usually after lunch.

After completion we submit a Land Transaction Return to the Inland Revenue for stamping and pay any Stamp Duty Land Tax which may be payable and then submit an application to the Land Registry to register the Purchase (and any mortgage) and after registration (which may take 6 months) the Deeds are available to you or the Lender. Nowadays the Deeds consist of only a couple of A4 pages produced by the Land Registry.

If the matter goes off or does not complete (is an abortive matter), we will nevertheless charge the whole or part of our fees for the work and time involved, though we may agree to delay this until a new matter arises.
If you would like to email us on a conveyancing matter our email address is rosie@sjpsolicitors.co.uk , kevin@sjpsolicitors.co.uk or pip@sjpsolicitors.co.uk