Wills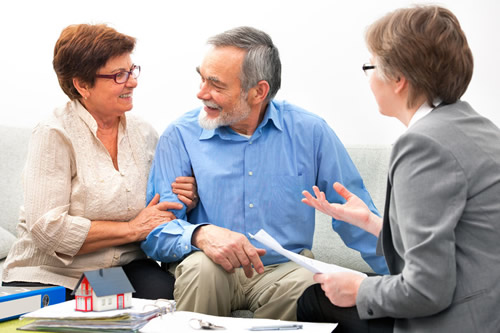 If you do not make a valid Will the Intestacy Rules will apply. To see what these are please see below.
For many reasons it is better to make a valid Will.
When we consider planning a Will, we do consider your other possible needs as well. For instance we will discuss with you your needs in your old age, Powers of Attorney and Lasting Powers of Attorney.
Our fixed fees exclusive of VAT are:-
Single Will £150.00
Joint parties Will £200.00
Codicil £100.00
General Power of Attorney £100.00
These fees are as from January 2019.
Fees will be due at the outset of the instructions but we do not ask for payment until the file is placed away.
If it is not convenient for you to come to see us, we can always discuss your needs on the telephone or indeed upon a home visit
For us to consider your Will instructions you need to use the Ask Us page to let us know:-
1. Who you want to appoint as Executors and or Guardians of any children (to name just the basics).
2. Specific gifts you want to make from your Estate.
3. Any payments of money (Legacies) you wish to make from your Estate.
4. Who you want to inherit the rest of your Estate and whether there is a need to set up a Trust.
5. Whether you wish to be buried or cremated and if you have any other wishes in this regard.
6. If you have any wishes with regard to any pets you may have.
You can contact us on the Ask Us page if you would like us to take matters further for you.
DIAGRAM SUMMARISING THE INTESTACY RULES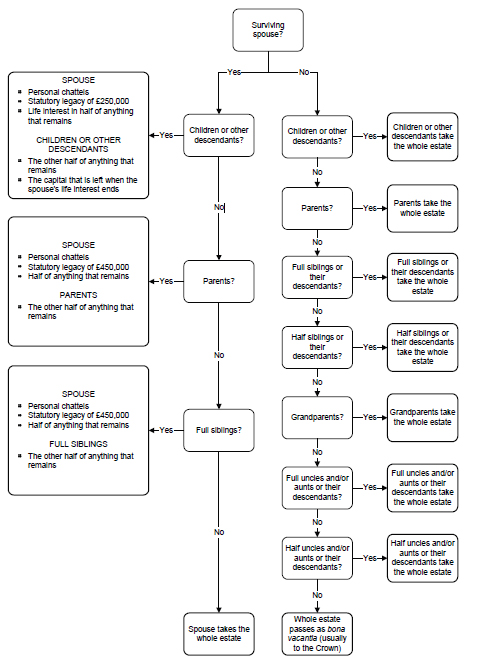 If you would like to email us on a will matter our email address is carol@sjpsolicitors.co.uk